We've been championing sustainably sourced paper and board as the preferred packaging solution for 70 years.
Sustainability is core to the Detmold Group's product offering, manufacturing capabilities and day to day operations. We view being a sustainable company as an evolving process, and we learn more every day about how to improve our systems and processes to sustain the future of this planet we all share.
Committed to environmentally sound practices at all sites, we ensure responsible sourcing, maximise the re-use and recycling of materials, undertake safe disposal of waste and encourage waste minimisation throughout all processes.
The Detmold Group is also committed to ensuring the trees, and resulting raw material, are from sustainably managed forestry.
Commitment
The Detmold Group was one of the first signatories to the Australian Packaging Covenant Organisation (APCO), a sustainable packaging initiative that encourages businesses to reduce the environmental impacts of consumer packaging. As a result of our commitment to sustainable packaging solutions we have been the recipient of numerous awarded from both APCO and customers.
Australian Packaging Covenant Organistation Awards
High Performer Award - 2014, 2015, 2016, 2017
Sustainability Packaging Design Award - 2015
Manufacturer Sustainability Award - 2017
Excellence in Sustainability - 2018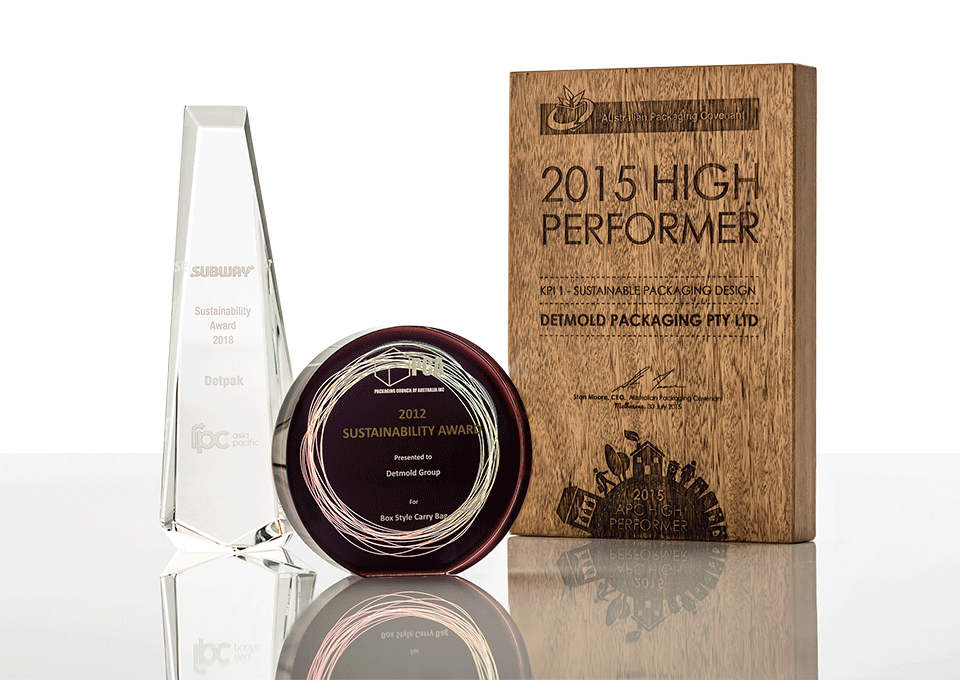 End of Life Disposal
We promote sustainable packaging design, increased recycling rates and efforts to reduce packaging litter. Recycling, as part of a Circular Economy is our preferred system, ensuring the highest worth is realised from raw materials. We work directly with waste management and resource recovery stakeholders to develop increasingly sustainable options for product disposal, including diverting products into new recycling streams.
Find out more about our RecycleMe program.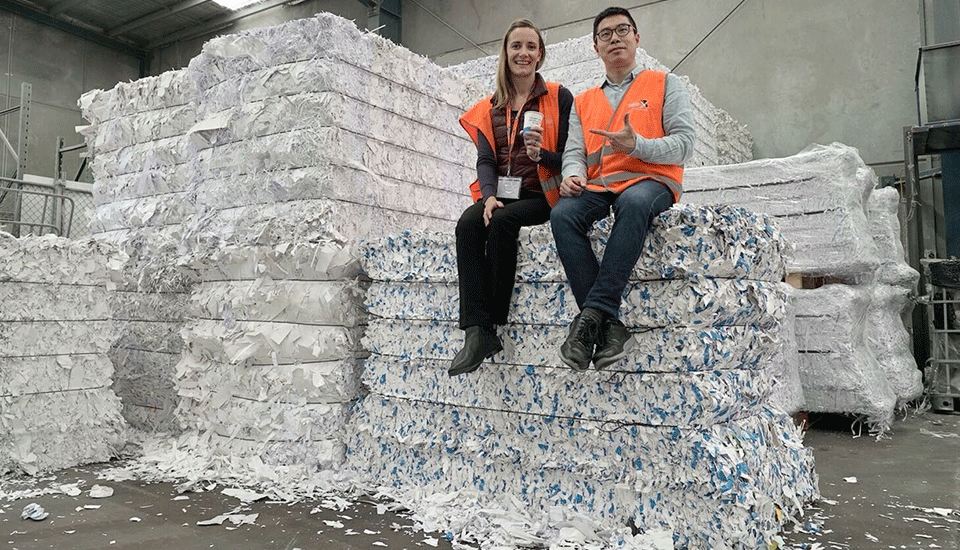 Impact Reduction
As a business, it is important that we understand our total energy usage, so we can take steps to mitigate our environmental impact. As part of this The Group is consistently striving to reduce the amount of waste created and energy and water used in the manufacturing process.