From Making Meals to Making Masks
August 21, 2020
Detmold Medical has introduced a number of new roles to support the significant project in localising the manufacture of PPE, supporting those who lost their positions due to COVID-19.
Lisa Longhurst joined Detmold Medical shortly after the impacts of COVID-19 saw her let go from her previous role as a chef.
After more than 20 years experience in the hospitality industry, Lisa explains how she found a new role with Detmold Medical and her new medical PPE career.
"I am quite a planned and structured person, and after being stood down I found the uncertainty a bit unsettling," Lisa said.
"Not knowing what my day to day was going to look like was difficult, and I wanted an opportunity to contribute to something of value."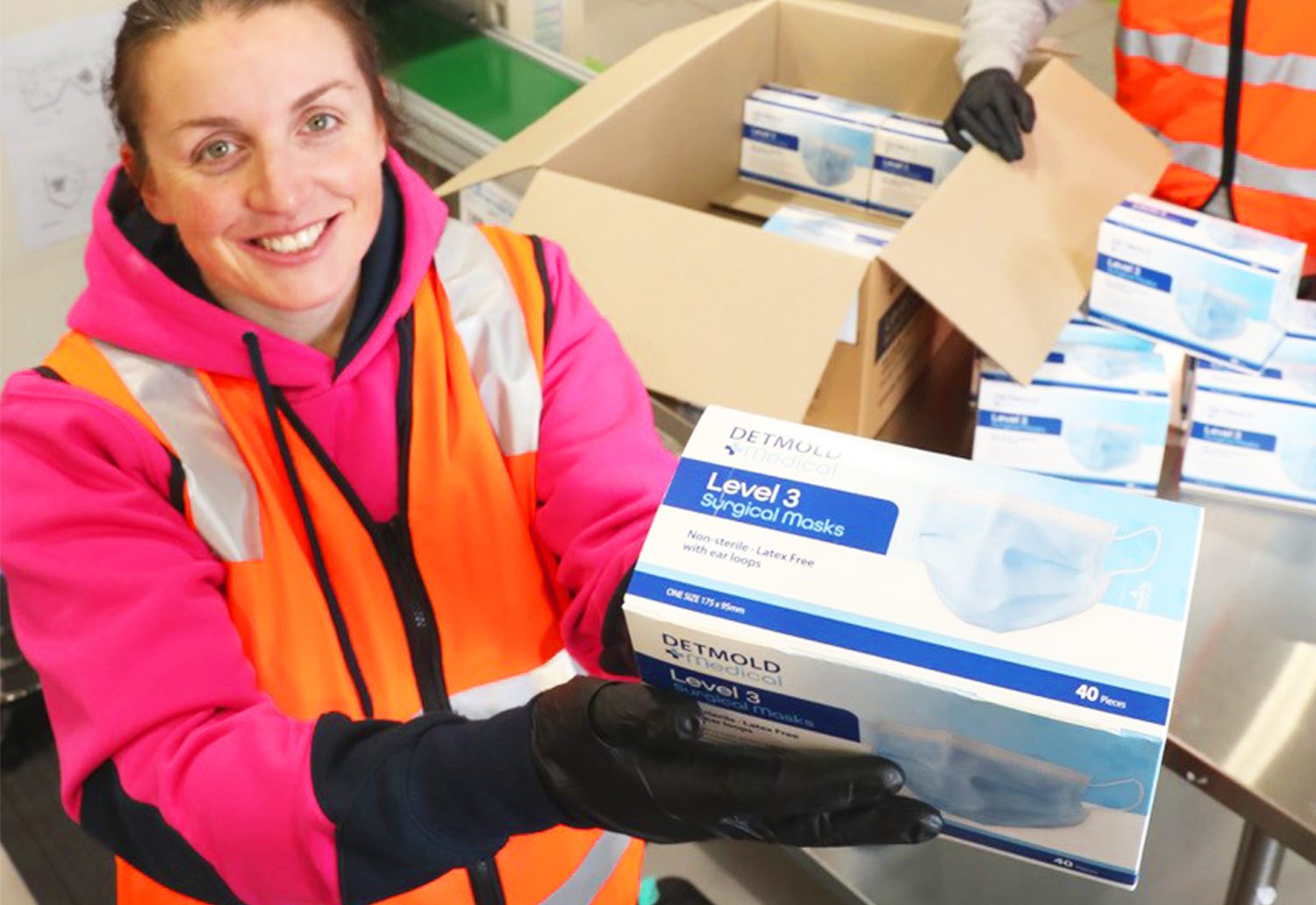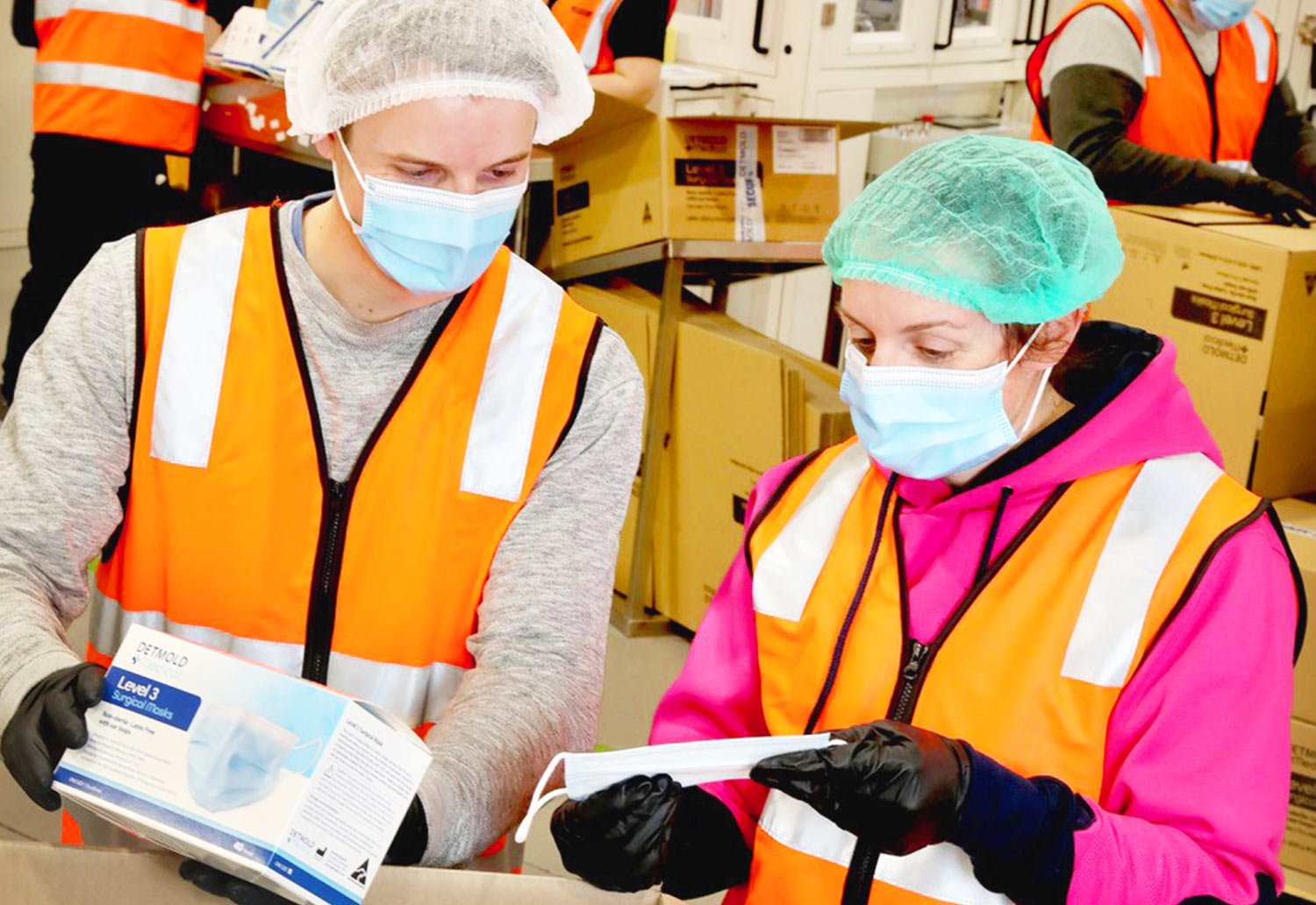 "I started with Detmold Medical in May as a Packer within the Operations Team.
"Quite quickly I found my previous skill set in leading a kitchen during service was applicable to a manufacturing environment.
"Skills like leadership, monitoring quality, improving processes, and directing a team were all relevant.
"I am now involved with the coordination of other Packers, including rostering and decisions around procedures, and I help facilitate the induction sessions of new employees, too."
"Providing leadership to a team is something I am immensely proud of.
"I am grateful for the opportunity to assist in the provision of masks around Australia and I am glad to see the momentum of locally made products becoming increasingly important.
"I'm enjoying learning as much as I can about different areas of a new industry, and anticipate further opportunities to progress my career," Lisa said.
Detmold Medical has created over 200 medical PPE manufacturing jobs for people to support the significant face mask manufacturing project.
Find out more about Detmold Medical.