New roles with Detmold Medical
September 1, 2020
Localising the manufacture of PPE in South Australia has seen over 200 roles created for Detmold Medical.
Dan Newcombe used to work in the aviation industry, but the impacts of COVID-19 saw him take a new role within Detmold Medical.
Despite it being a time of uncertainty, Dan explains that he is glad to have work in South Australia.
"Previously I was working as a pilot in the commercial airline industry," Dan said.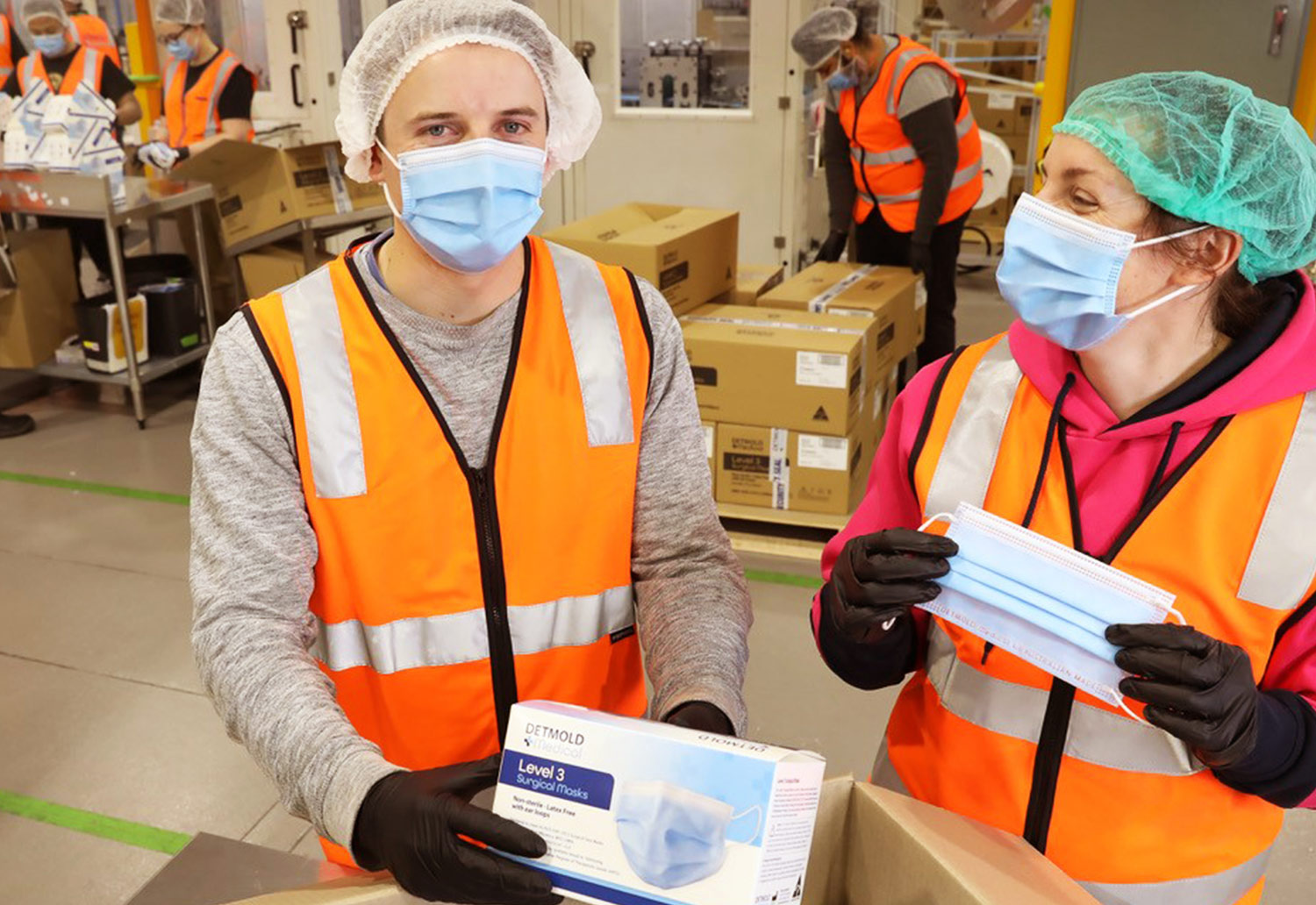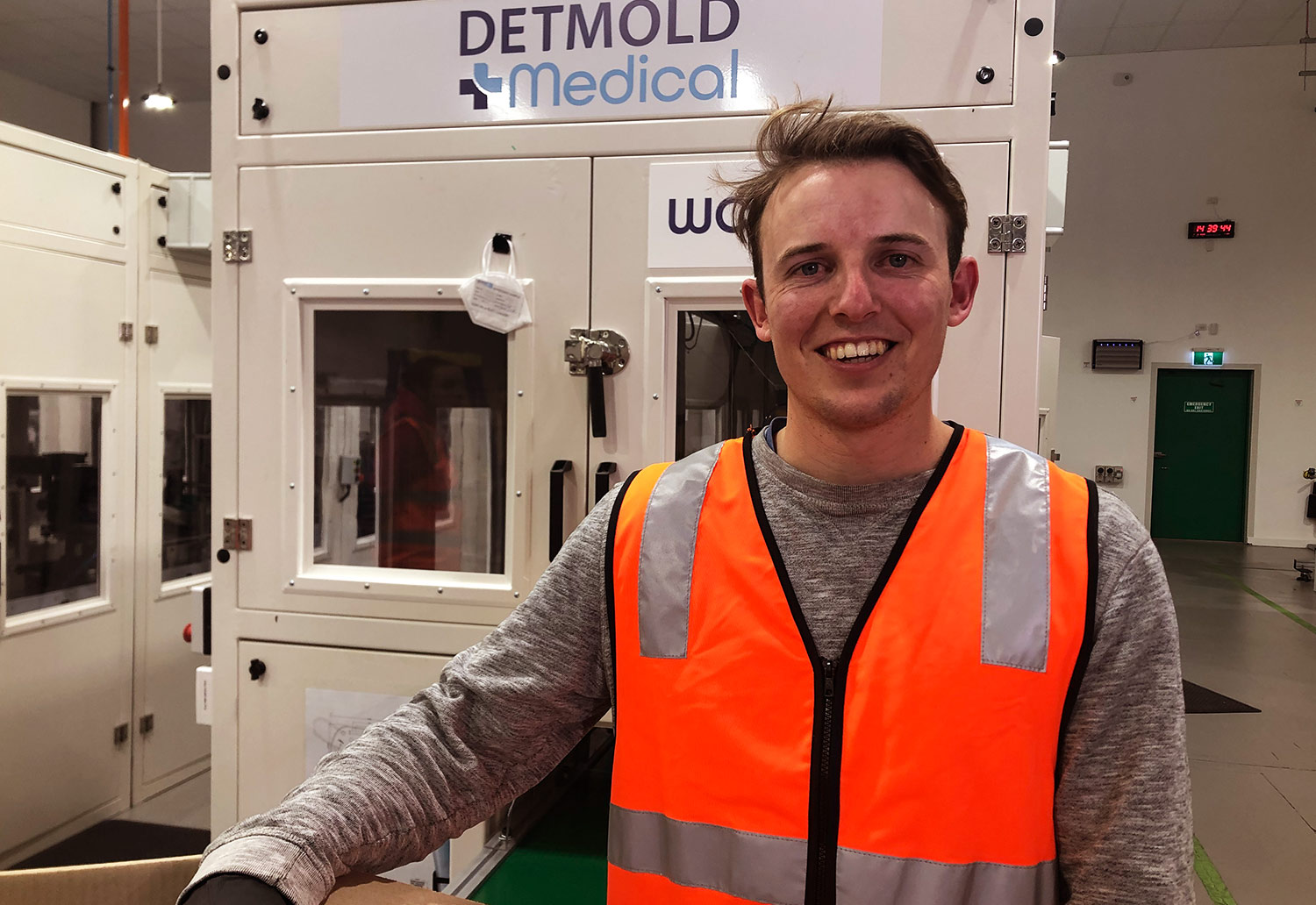 "While I am uncertain about what the new normal will look like for aviation, I am pleased to be in South Australia and to have the opportunity to work with Detmold Medical.
"I actually was involved with some of the contract work associated with preparing the facility for manufacturing – and it has been quite amazing to watch the transformation of the space and how quickly machines have been installed.
"Now I've formally started as a Technician and Machine Operator for Detmold Medical.
"I am grateful for the opportunity to be a part supplying masks around Australia.
"It is a significant project, and I am glad that there are a lot of other people, too, who have been able to gain employment as a result of this pivot by the Detmold Group," Dan said.
Newly created roles within Detmold Medical are supporting the increase of capacity to manufacturing one million masks per day.
Learn more about Detmold Medical.
Or, back to Latest News.