Today, Premier of South Australia Steven Marshall and Minister for Health Hon Stephen Wade visited the Detmold Medical facility.
South Australian manufacturing company Detmold Medical will become the nation's largest supplier of surgical grade face masks, after receiving Therapeutic Goods Administration (TGA) registration for both its L3 surgical and N95+ face mask products.
Detmold Group Chief Executive Officer, Alf Ianniello, said receiving this registration was an important step in expanding Australia's manufacturing base as well as providing the healthcare industry with personal protective equipment.
"Gaining the TGA registration of these products was an essential milestone for us, it means the masks are now approved for supply to Australia's medical sector," he said.
"Extending our manufacturing capability has been critical in localising supply chains, and instrumental in creating new roles for South Australians."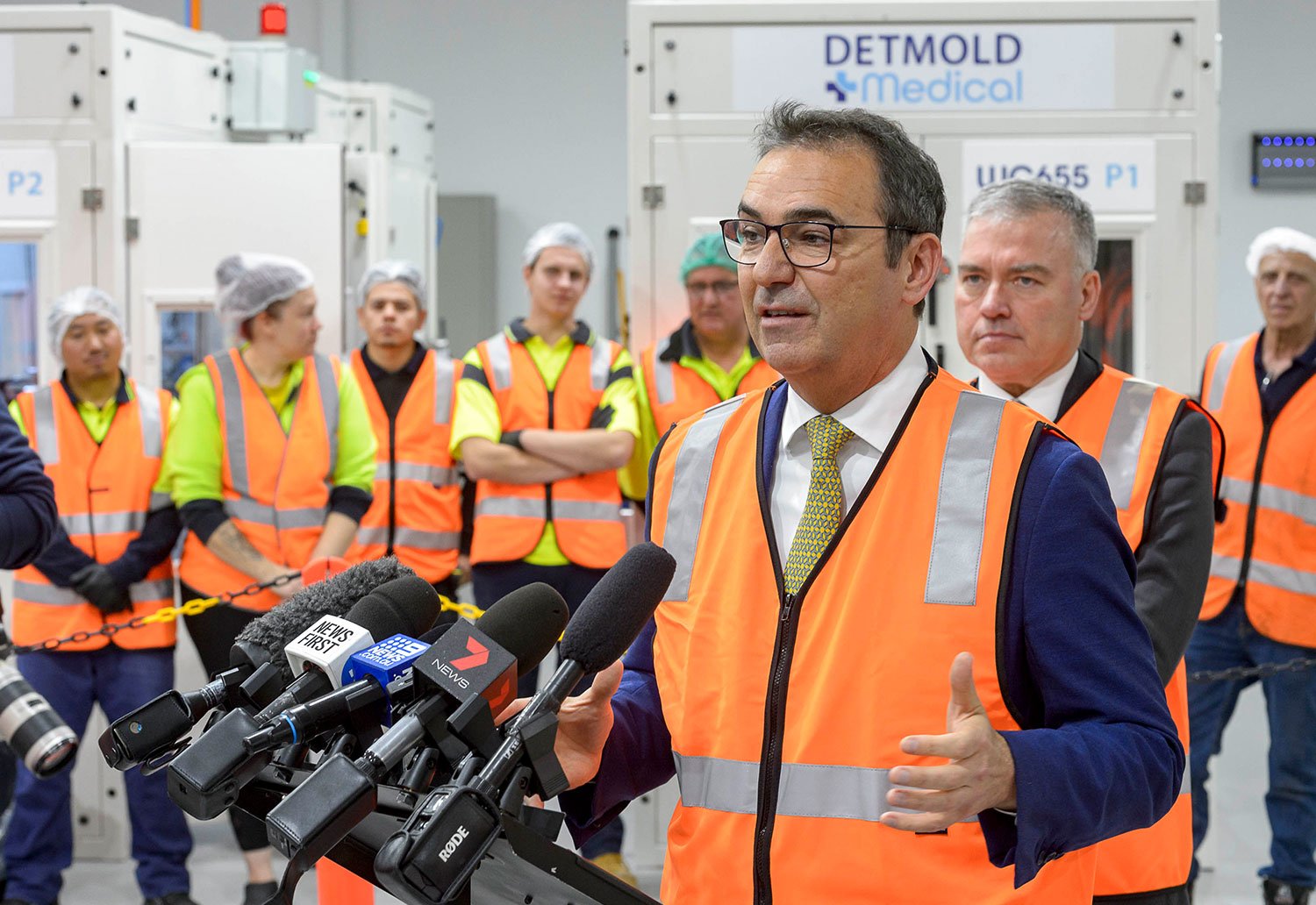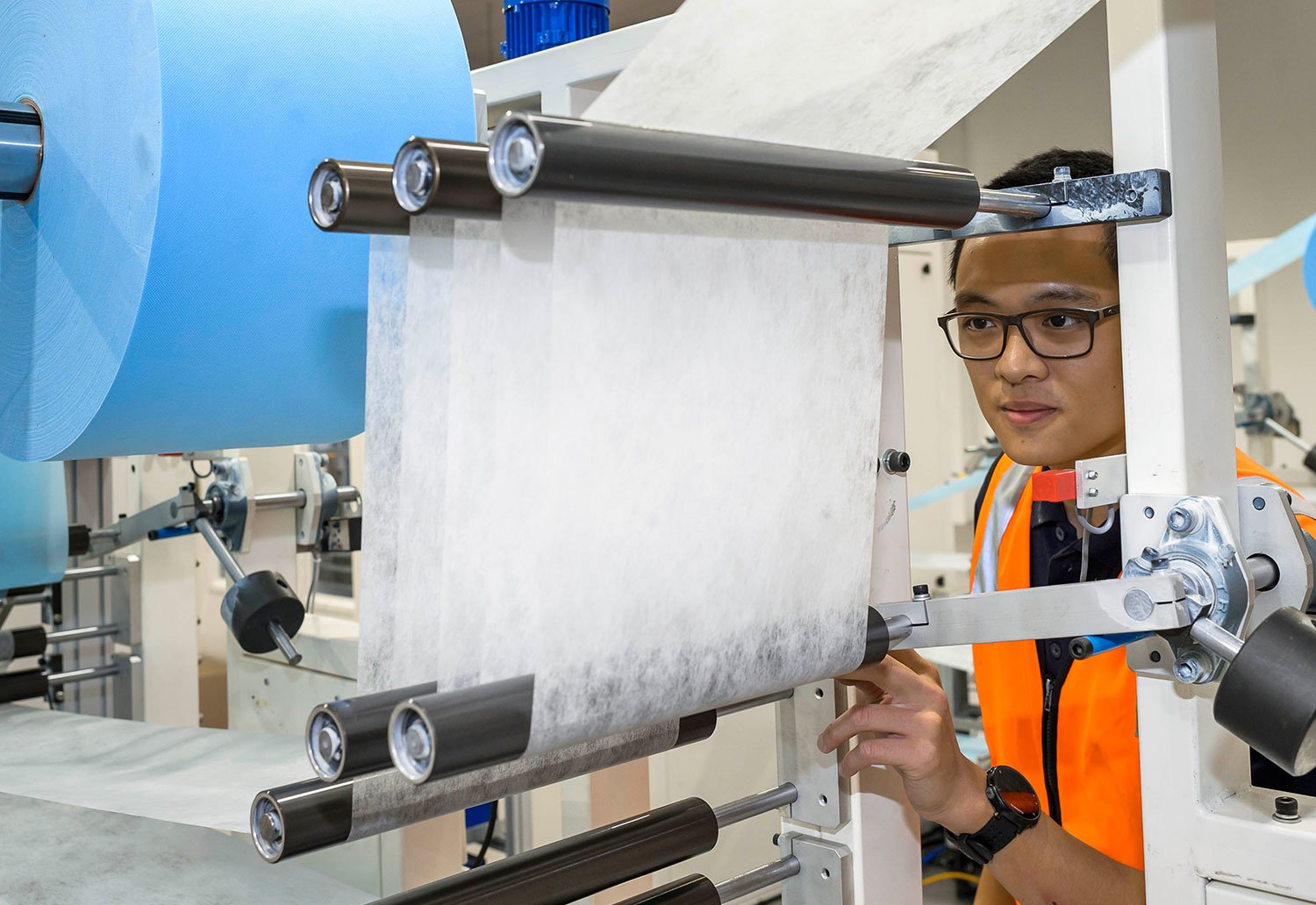 Currently, the company has 17 machines at the plant with three more on the way next month. There are now 84 Detmold Medical employees based onsite, with plans to grow the workforce to 160 employees by the end of July.
The food-packaging company-turned-Australia's largest manufacturer of face masks has been working at full-speed since March, after embracing an opportunity to support Australia's response to COVID-19.
Alf said the project required significant collaboration.
"We've been grateful for the input of many organisations and people who have been a part of the rapid establishment of our manufacturing facility, and who have contributed to product testing, certification and refinement," Alf said.
Detmold Medical intends to produce 145 million face masks by the end of the year. Forty five million of these will be purchased by SA Health, while the remaining 100 million to be purchased by the Federal Government.
Detmold Medical is currently in negotiations with other interstate health departments and private hospital groups for mask supply once the SA Health and Federal Government requirements have been fulfilled.
Find out more about Detmold Medical.
Back to Latest News.