Quality Assurance with Detmold Medical
February 8, 2021
The Detmold Medical facility is different to other manufacturing facilities of the Detmold Group.
Rapidly established at a time of significant need for the Australian community, the medical grade manufacturing facility was specially designed to consider quality and hygiene requirements.
It adhered to guidelines established by the Therapeutic Goods Association of Australia (TGA) to promote the highest priority on quality assurance.
Environmental considerations included:
Insulated and painted walls and ceiling
LED lighting
Airconditioning
Positive pressure environment
Hygiene protocols:
Sterilisation of hands
Wearing gloves while handling product
Achieving a high-quality level of product starts with a strong foundation of facility and processes.
But we then also established our own in-house testing laboratory late in 2020 to further promote our focus on quality for our customers.
The lab provides capability in efficiently understanding how our products perform, and a way to analyze the impact of new materials or processes.
This evolvement in capability supports our commitment to providing quality products to protect healthcare workers.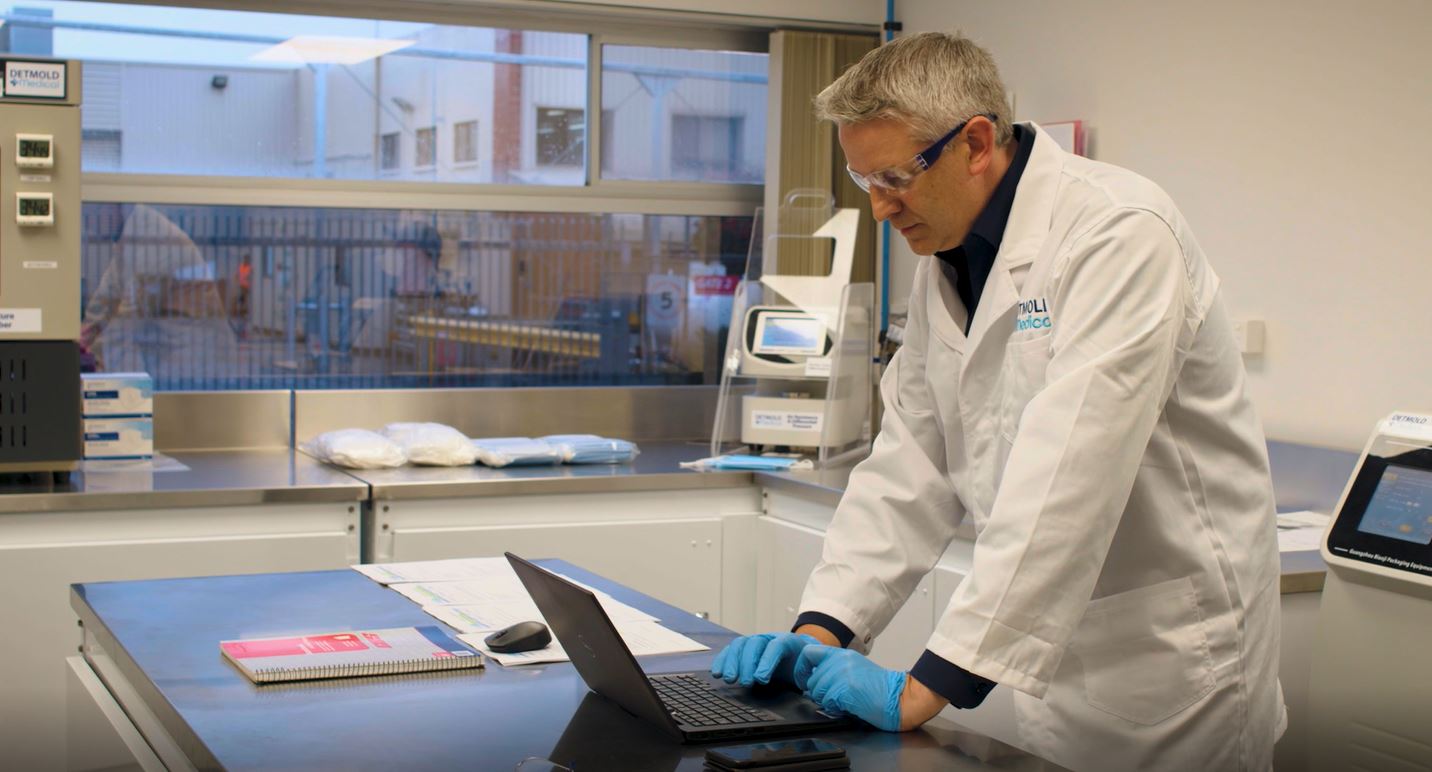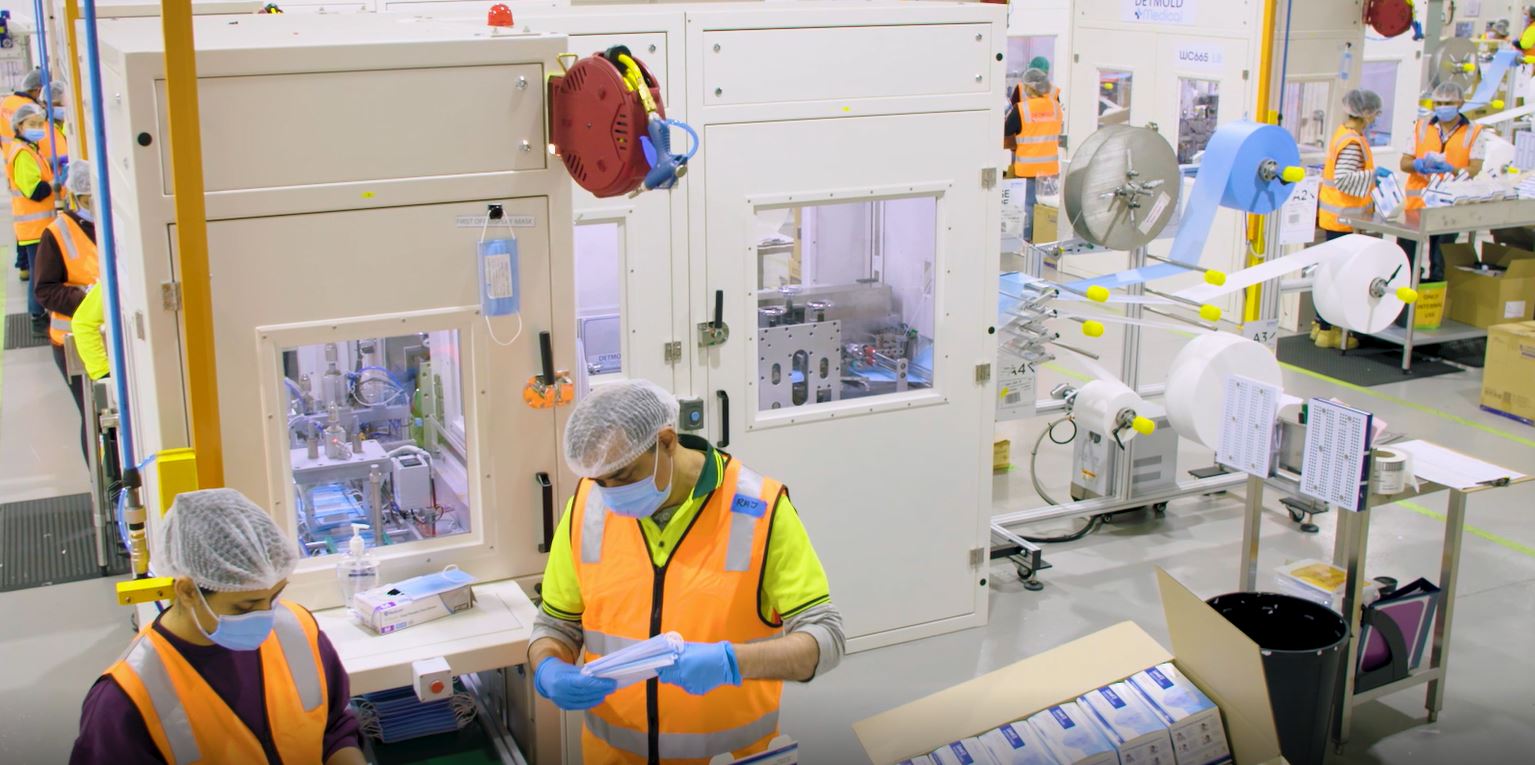 And we take pride in our focus on the end user of our products.
We've collaborated with our key customers to understand how our capability in innovation can further enhance the quality and performance of our product.
Already we have refined the design of our product and introduced alternative sizes of our D95 P2 Respirator mask to promote product fit.
Contact Us to learn more about product quality and innovation.
Or, back to Detmold Medical.